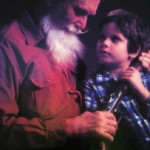 History and Vision
In 1953, Charlie opened his gun range to the residents of Williamson County and the general public. Charlie envisioned a place where anyone could come and enjoy target shooting in a safe and comfortable environment.
Over a half century later, his vision lives on in Williamson County and is still regarded as Williamson County's Oldest Active Gun Range.
Charlie's contributions to the pistol world will not be forgotten. He was instrumental in the evolution of the NMLRA, its vision and direction where he was a is a Hall of Fame member and is listed as the NMLRA's 1st Distinguished Master.
The range's tradition has remained in the hands of family members since its inception. This out door range is situated in the rolling hills of Tennessee, south of Franklin, off US 431 at 2795 Owl Hollow Road / Franklin, TN 37064.
Charlie Haffner Sr. passed away on July 18, 2006.
Range Details
CHMR has 4 distinct range configurations.
1. Main Range Lanes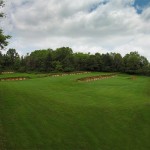 The CHMR main range offers multiple lanes at varying distances.
Distances are:
12 yrds (36 ft)
25 yrds (75 ft)
50 yrds (150 ft)
100 yrds (300 ft)
2. Pistol Pit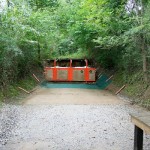 CHMR offers a pistol shooting pit for draw practice and close shooting distances. No center fire rifles are permitted in the pistol pit.
3. Clay/Shotgun Range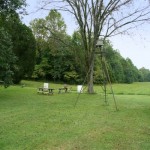 CHMR offers a single Shotgun range on first come first serve basis. Clay throwers are available on site.
4. Private Range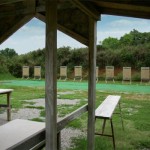 CHMR offers a small private range for Firearms training, Law Enforcement qualifying purposes and other state qualifications. It can accommodate up to 25 yard shooting. We are proud to be associated with, and contribute to local Police Department needs. Please contact us for more details on this range's times and course availability.
Restrooms and other misc.
At this time, the range provides an enclosed portable toilet such as you see at out door events. If you feel you will need to eat or drink, there is plenty or room for a family picnic or a tailgate event. You will need to rely on your self for any food and beverages, including water. No alcohol is permitted on the premises. The range does not sell shooting supplies of any type so bring your own targets to shoot at. Bring your own stapler gun or heavy duty push pins to attach your target to the provided wooden stands.